Flourish
Blossom with Pride in the Lion City.
In the vibrant month of June,
as Pride celebrations fill the air,
🦁 Singapore stands at the forefront,
embracing the values of love, acceptance, and diversity.
You are not alone beneath the surface,
with each step you take,
you unlock a world of possibilities,
where dreams are shared,
fears find solace,
and aspirations are celebrated.
It only takes a moment of courage to take that first step,
to explore the depths of your identity, and uncover the beauty that lies within.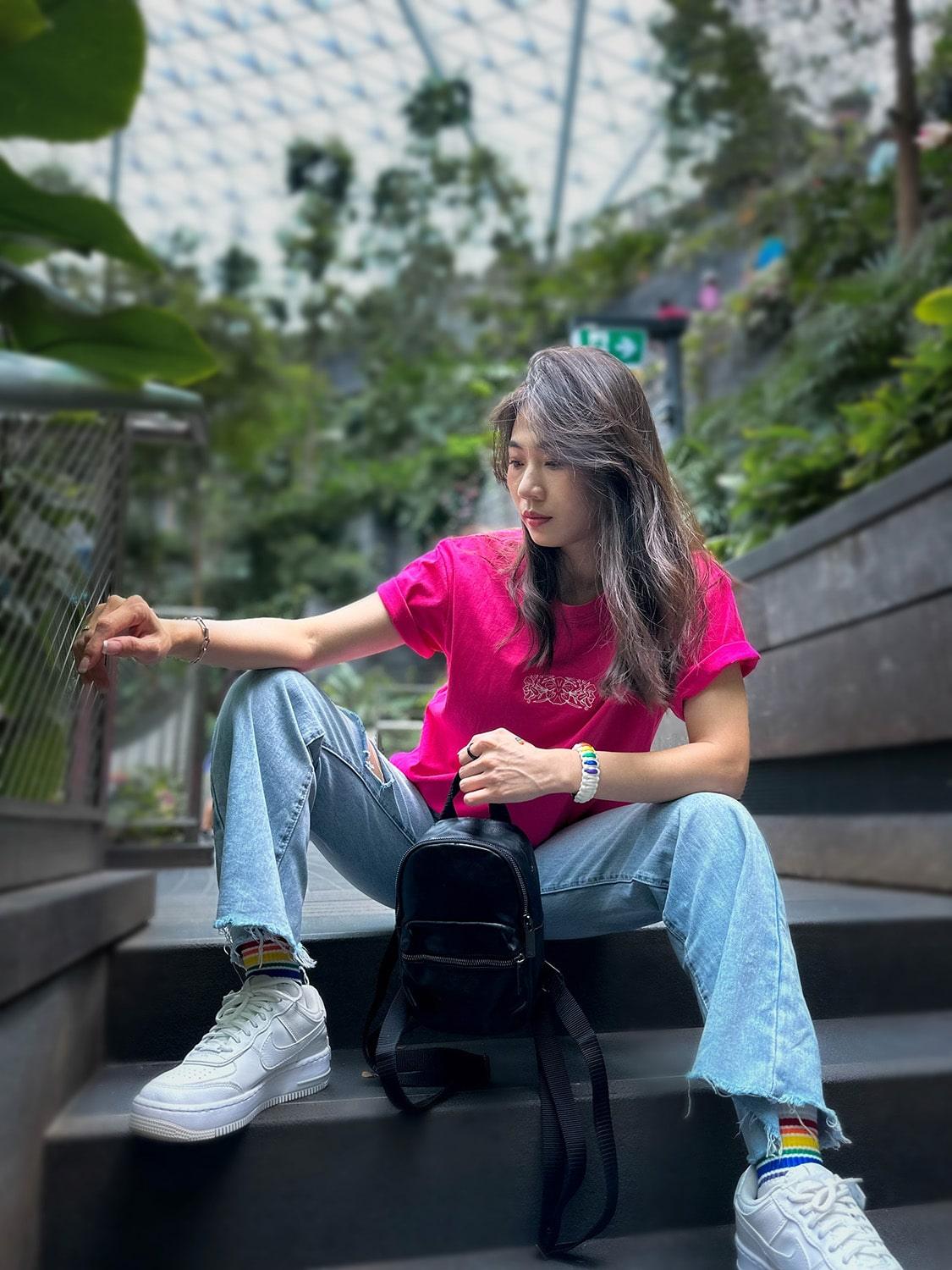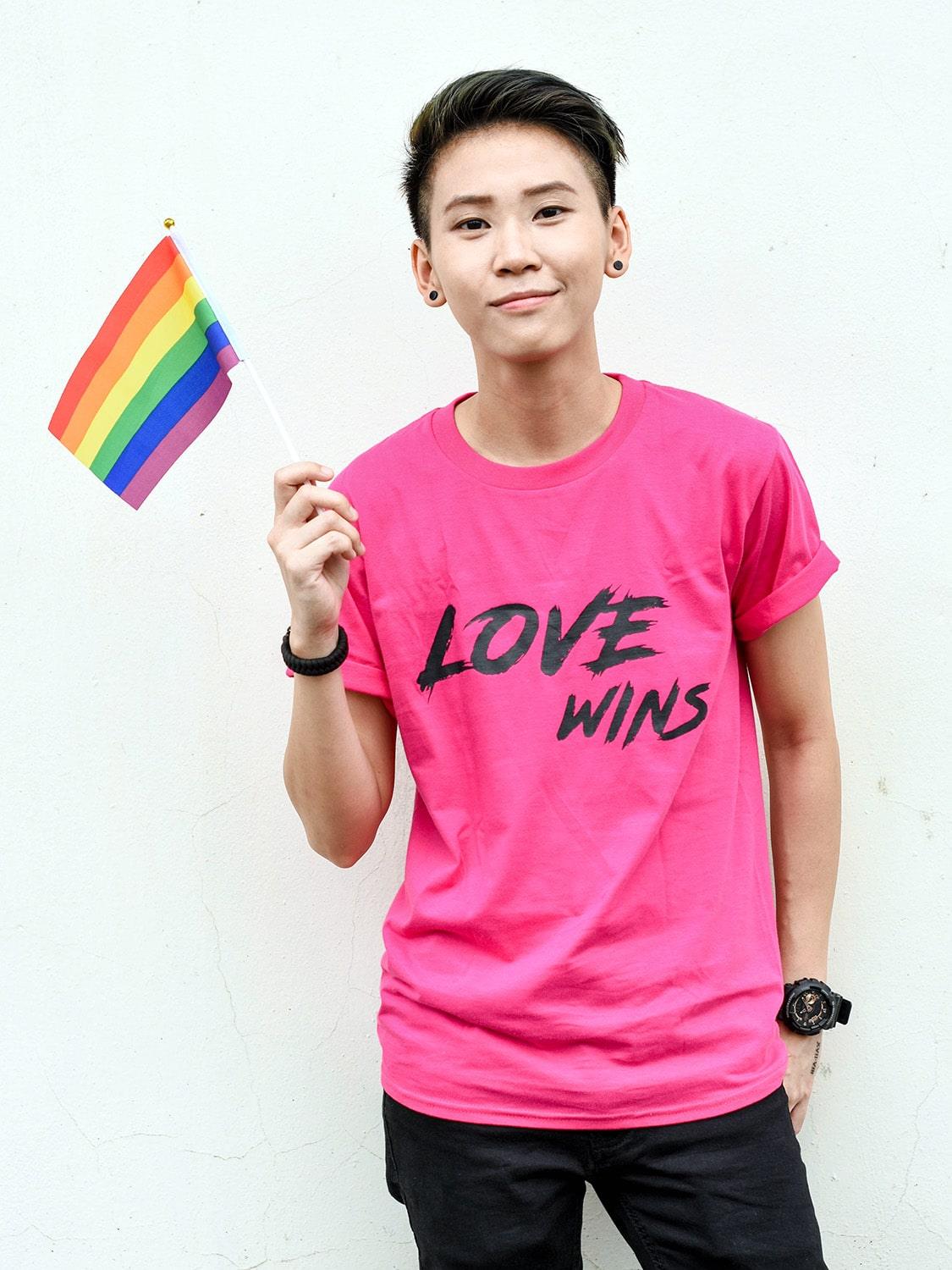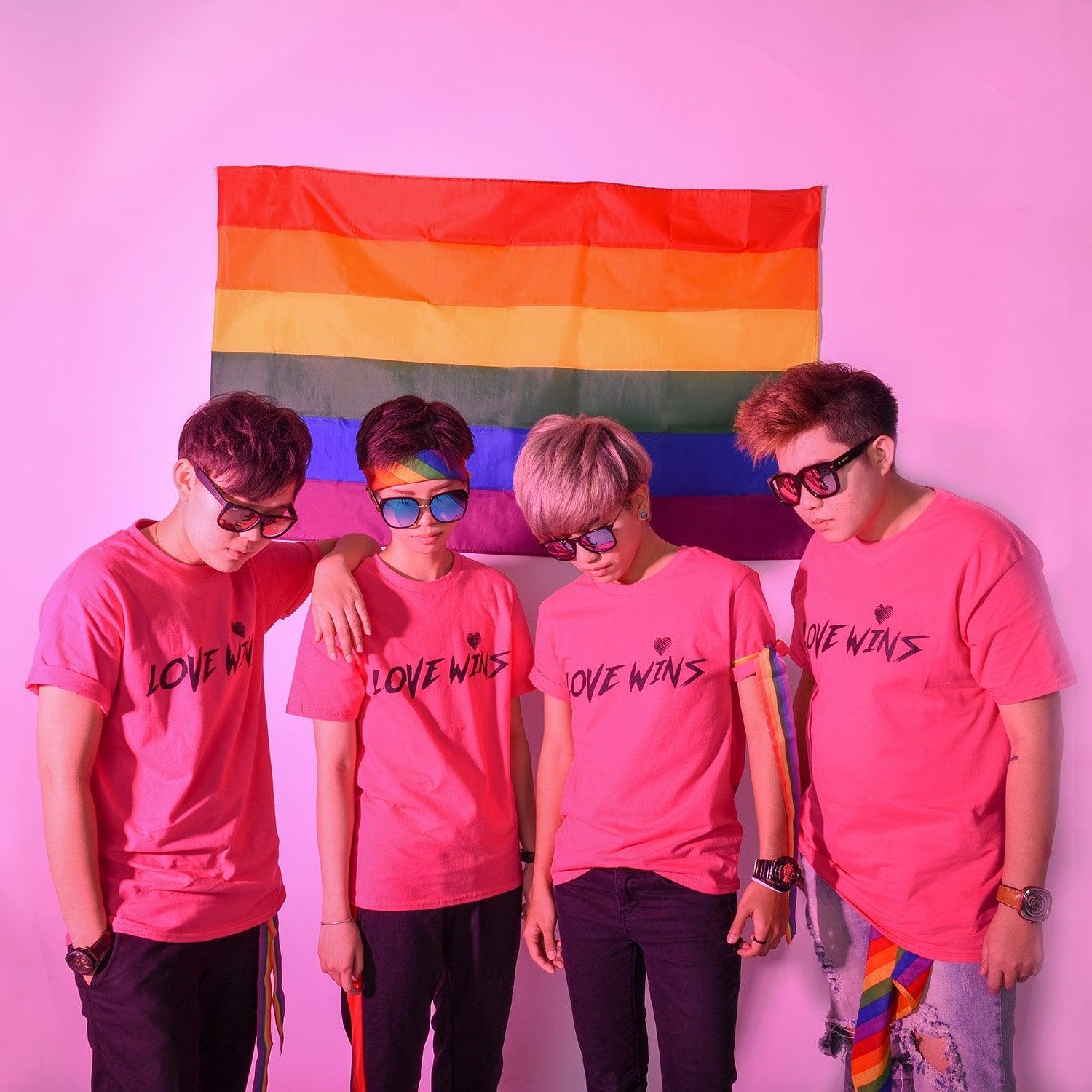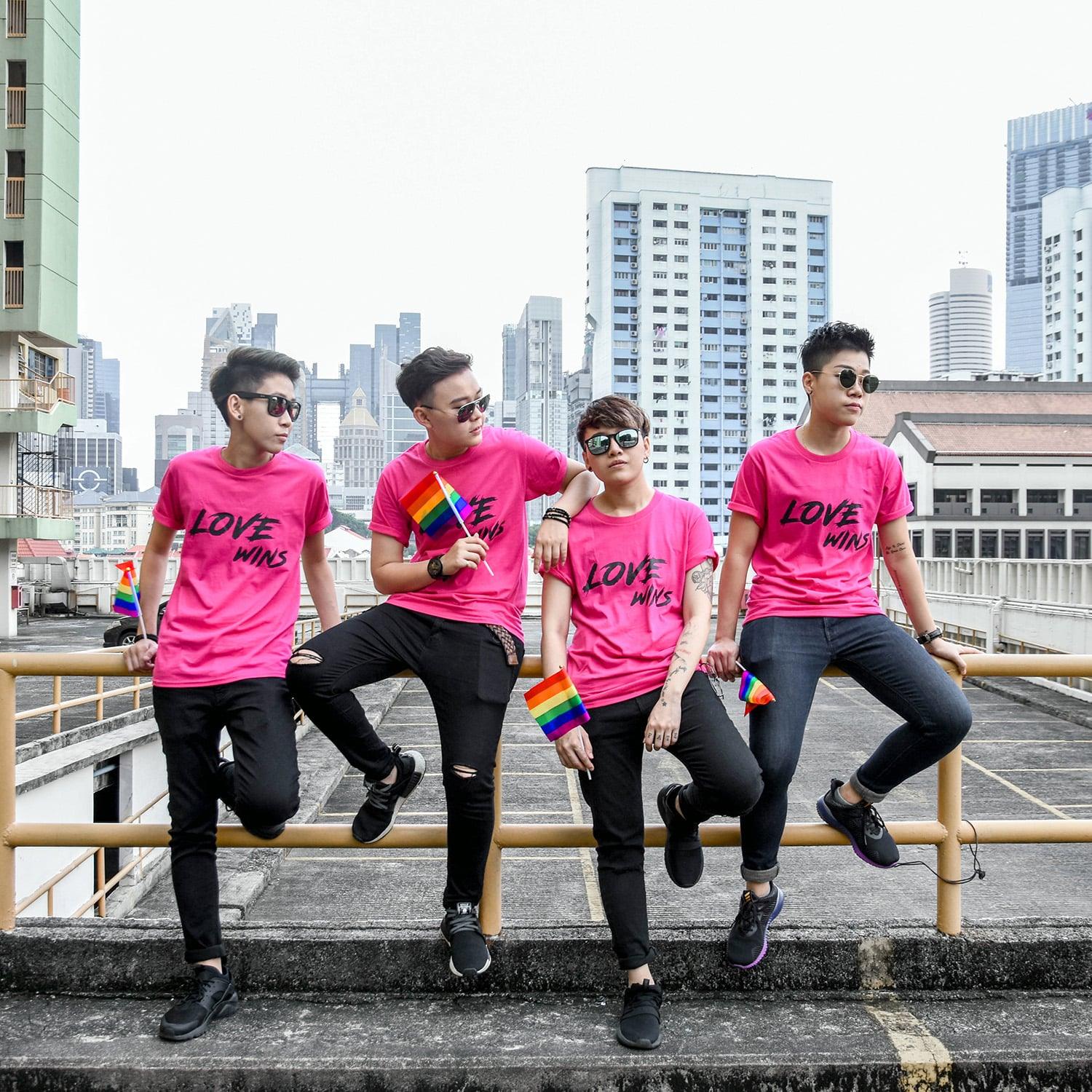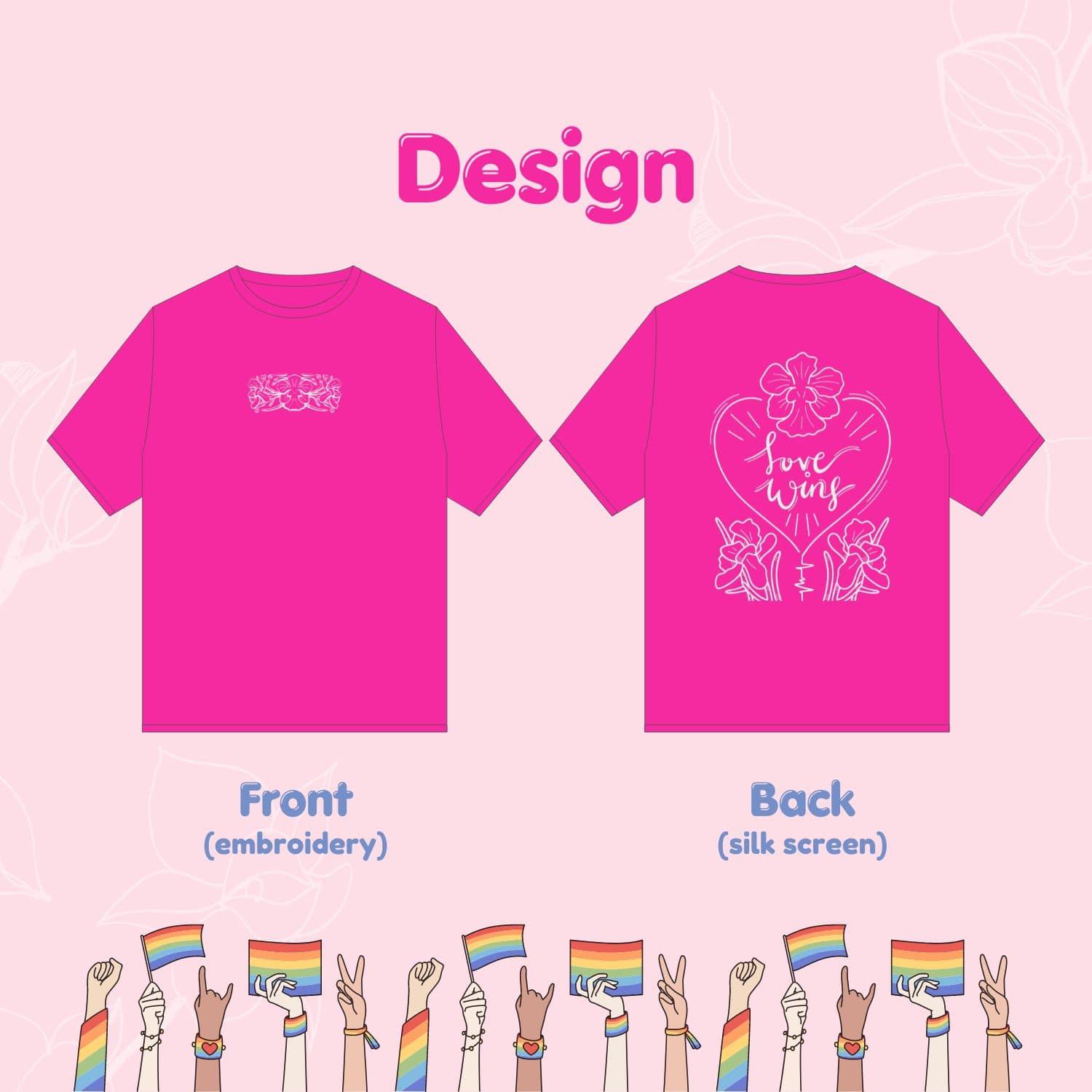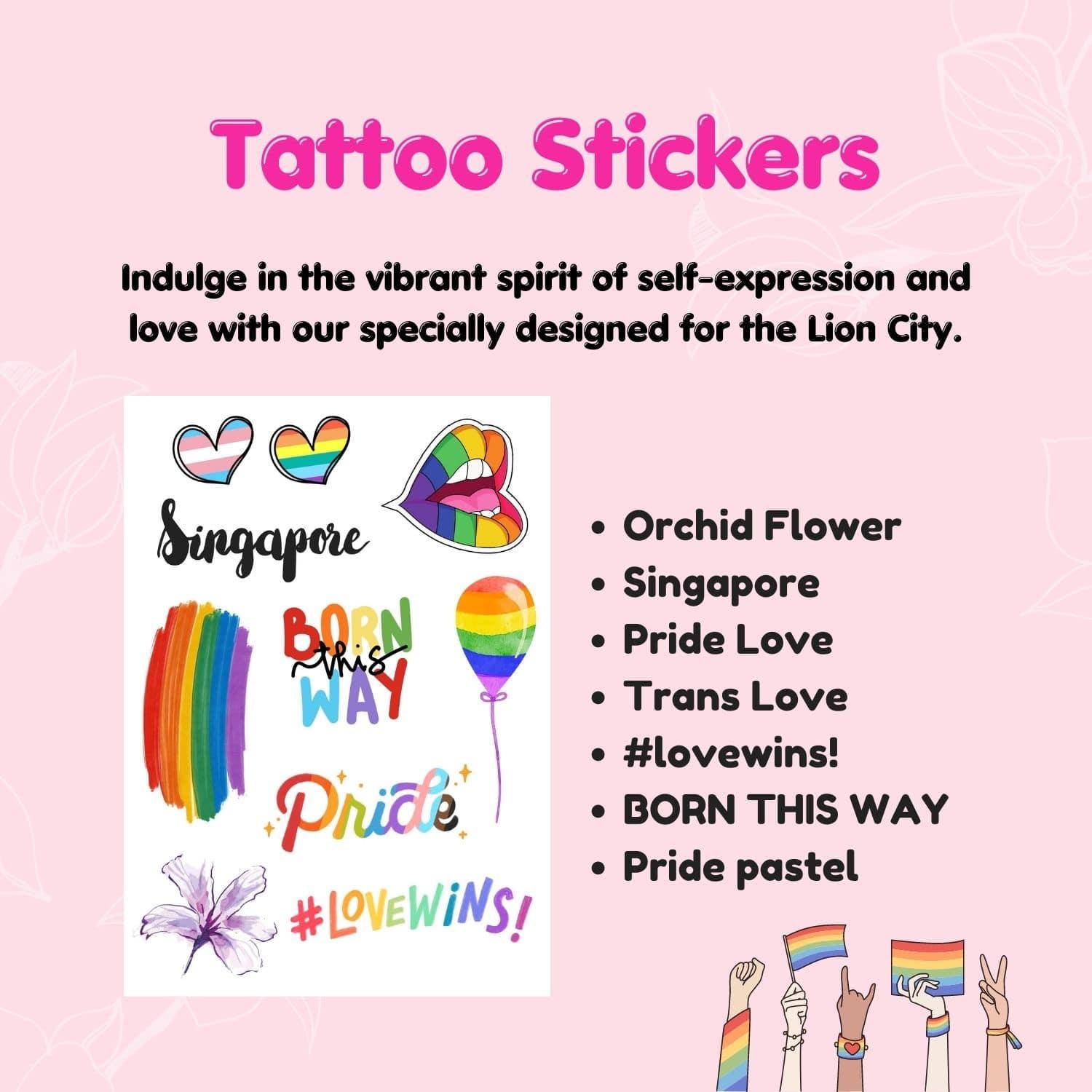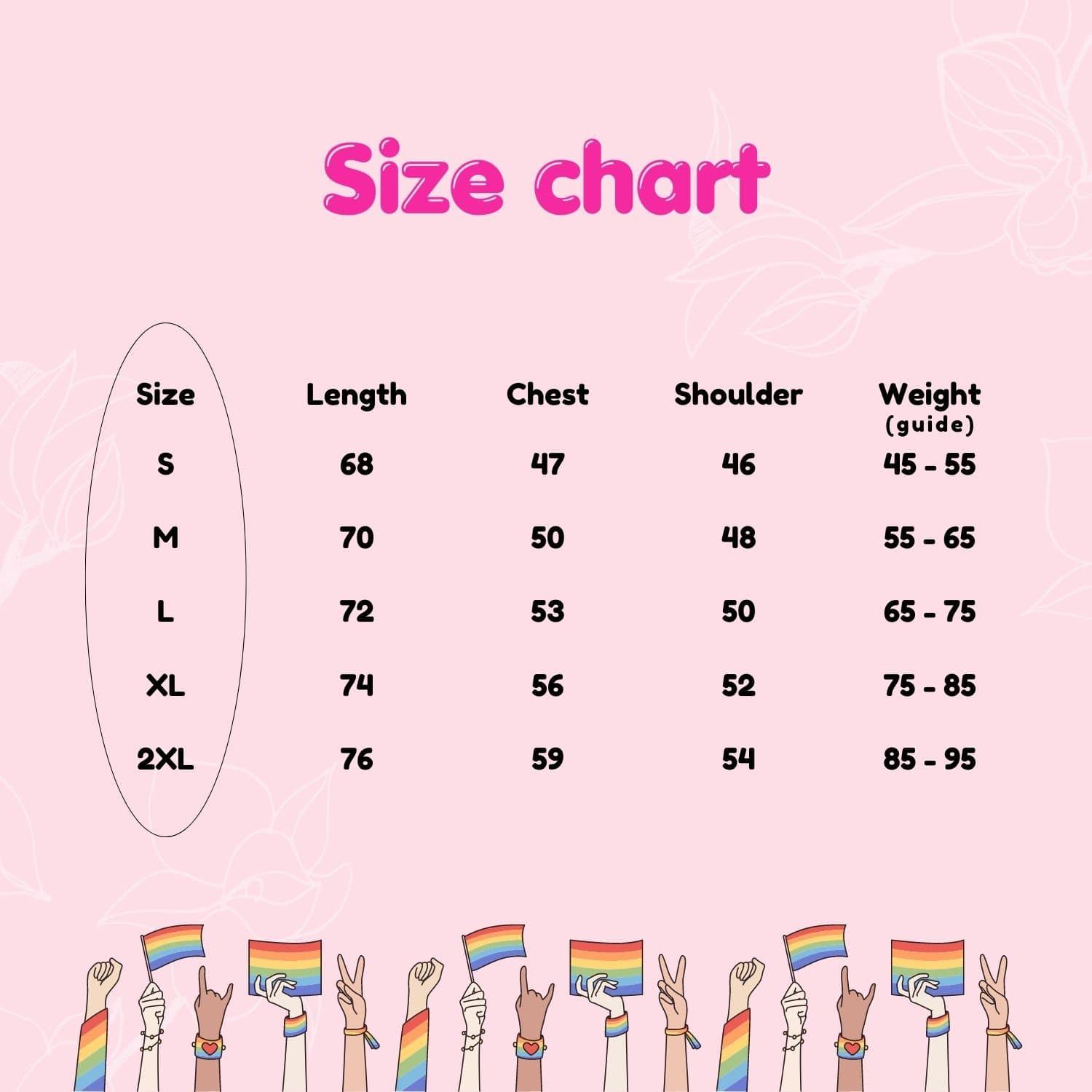 Description
Size & Fit
Size Finder
Features
Fabric
🌼 Flourish –

The ultimate celebration kit designed exclusively for the vibrant month of June in Singapore. 
The hot pink shirt features a beautiful blossom flower design, making it the perfect addition to your wardrobe for any celebration of love and equality.
But this isn't just any kit - it's a symbol of freedom and peace. It includes a set of playful tattoo stickers to show off your pride, a handheld small pride flag to wave around and spread love wherever you go, and a heartfelt thank you card to show our appreciation.
Why settle for an ordinary shirt when you can embrace the whole pack of fabulous goodies to make your pride month celebration even more amazing?
Join us in this remarkable celebration and let your pride blossom like never before! 🏳️‍🌈🇸🇬
Model is wearing size M
Model height: 5'3 (160cm approx)
Model weight: 110lbs (50kg approx)
For a relaxed fit style, we recommend referring to our size chart and ordering accordingly.

However, if you prefer an oversized style, we suggest selecting one size larger for that perfect fit.
• Made of Premium Quality Cotton
• Vintage Seamless Series with a crew neckline
• Low shrinkage & skin-friendly
• Well-crafted & perfectly fits just right
• Maintain shape and color much longer
The luxurious feel of our heavyweight 220g fabric, is meticulously crafted from 100% pure cotton for the ultimate in comfort and quality.
Get your hands on this limited edition beauty lah!
Don't wait, sia!
Fast-fast, chop-chop, before it's all sold out!
limited edition (confirm plus chop)
It is not just a shirt; it is a movement,
empowering to embrace your true selves and live authentically.
🌼 A celebration of freedom, peace, and love — a statement that speaks volumes without uttering a word. 🏳️‍🌈