SAPPHIRE
The freedom of mind and the confidence of body.
Everyone needs Vitamin Sea (C)
Some love to challenge extreme water activities;
Some love to chill by the seaside with ocean waves;
Some love to enjoy the feeling of freedom in the water;
But most of us here
are afraid to step out from the buoyancy,
the level of discomfort even soars rapidly while others are staring
because there is a part of us that doesn't feel right.
there is nothing wrong
because we all feel the same!
We are born to feel comfort in a masculine look and yet there is no swimwear specially designed for us.
It's fine!
We will make one for ourselves!
We have spent years studying the art and science of chest binding.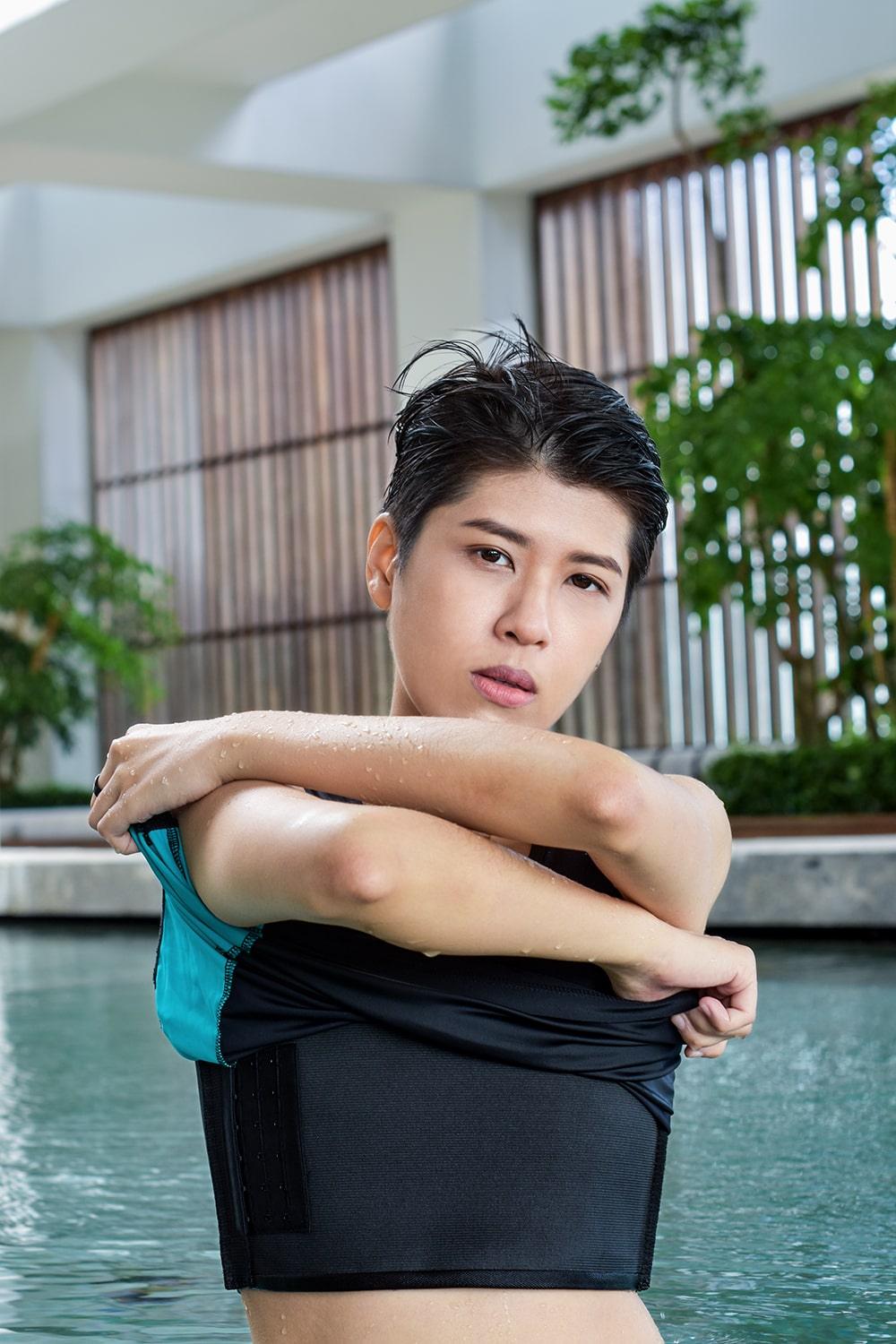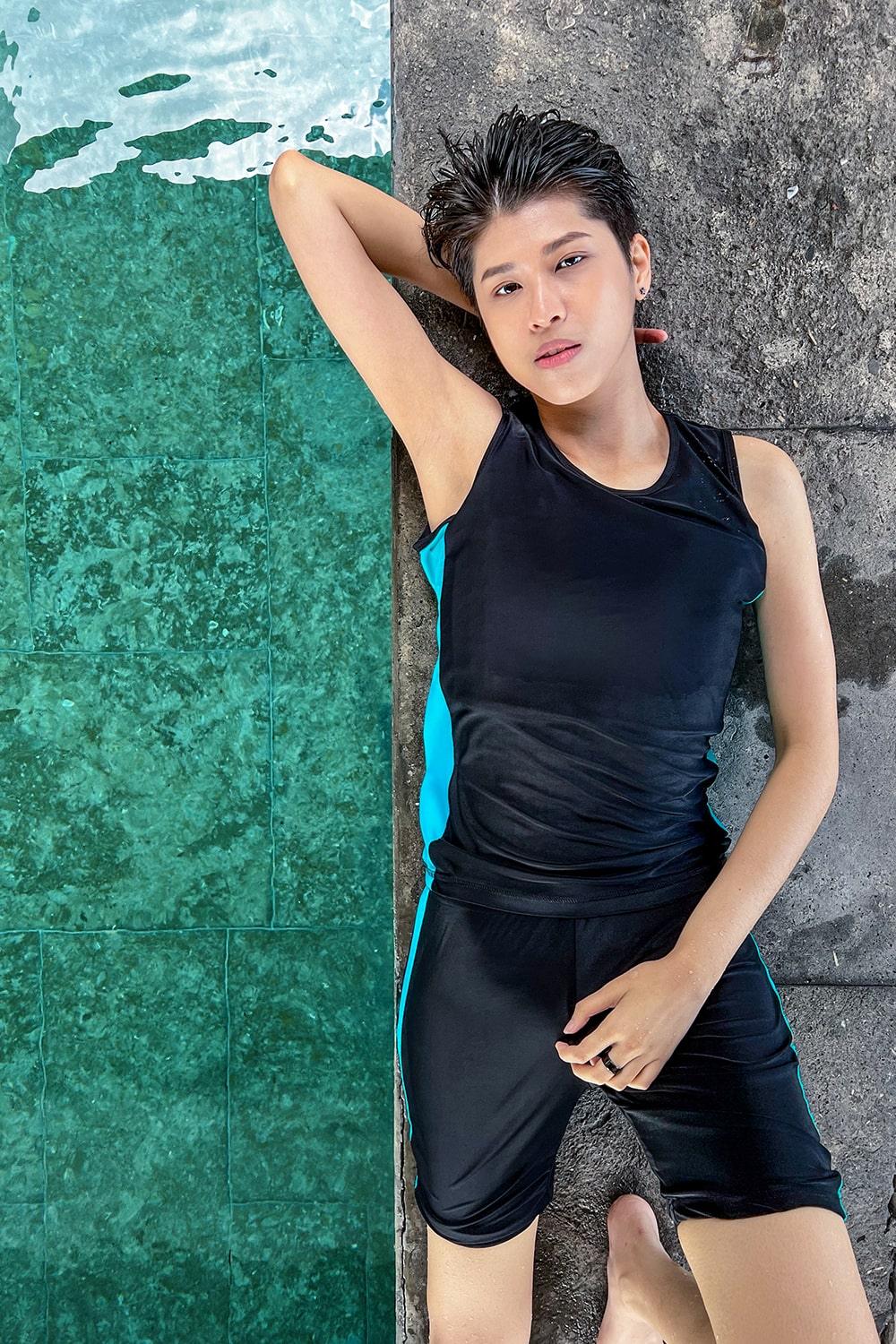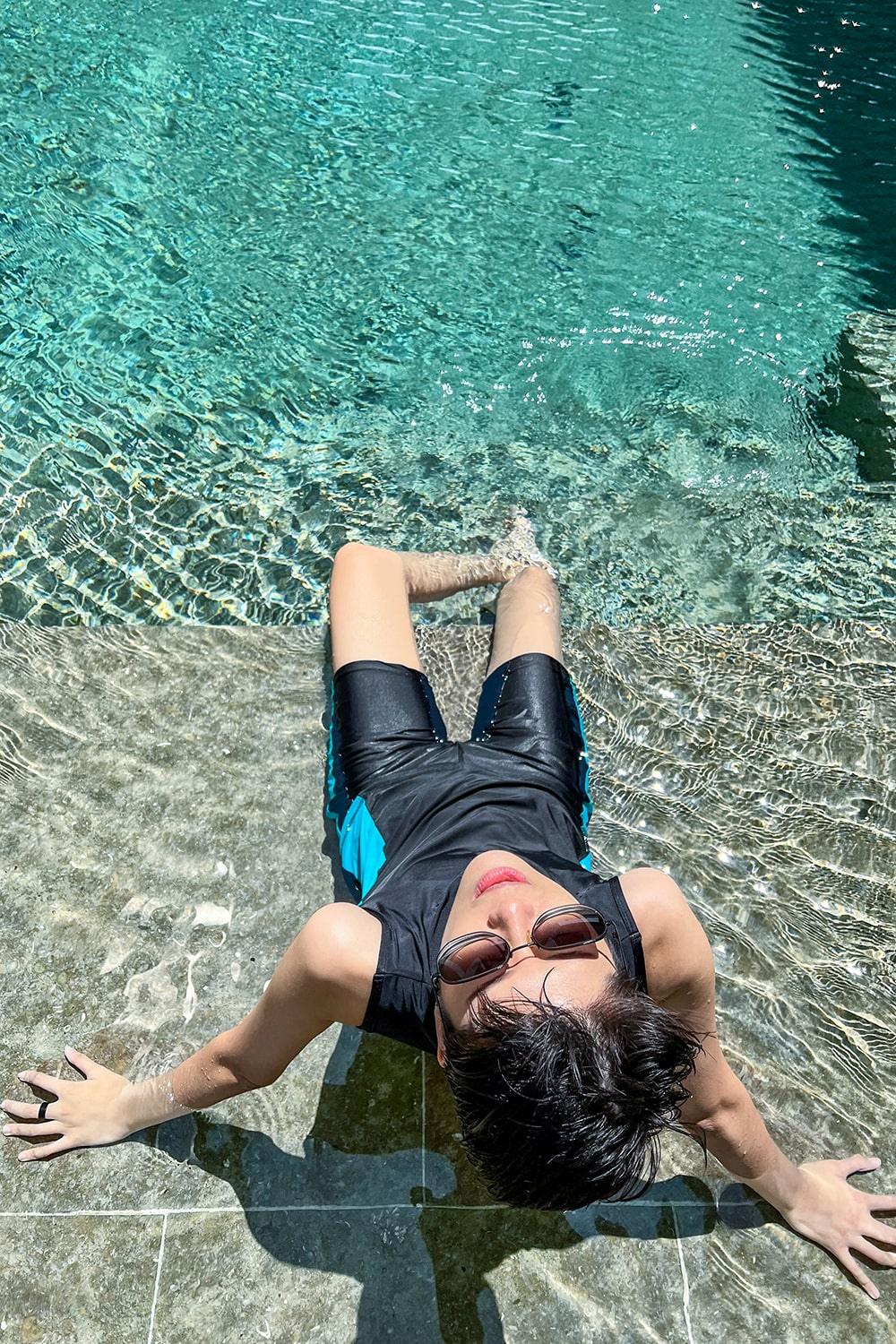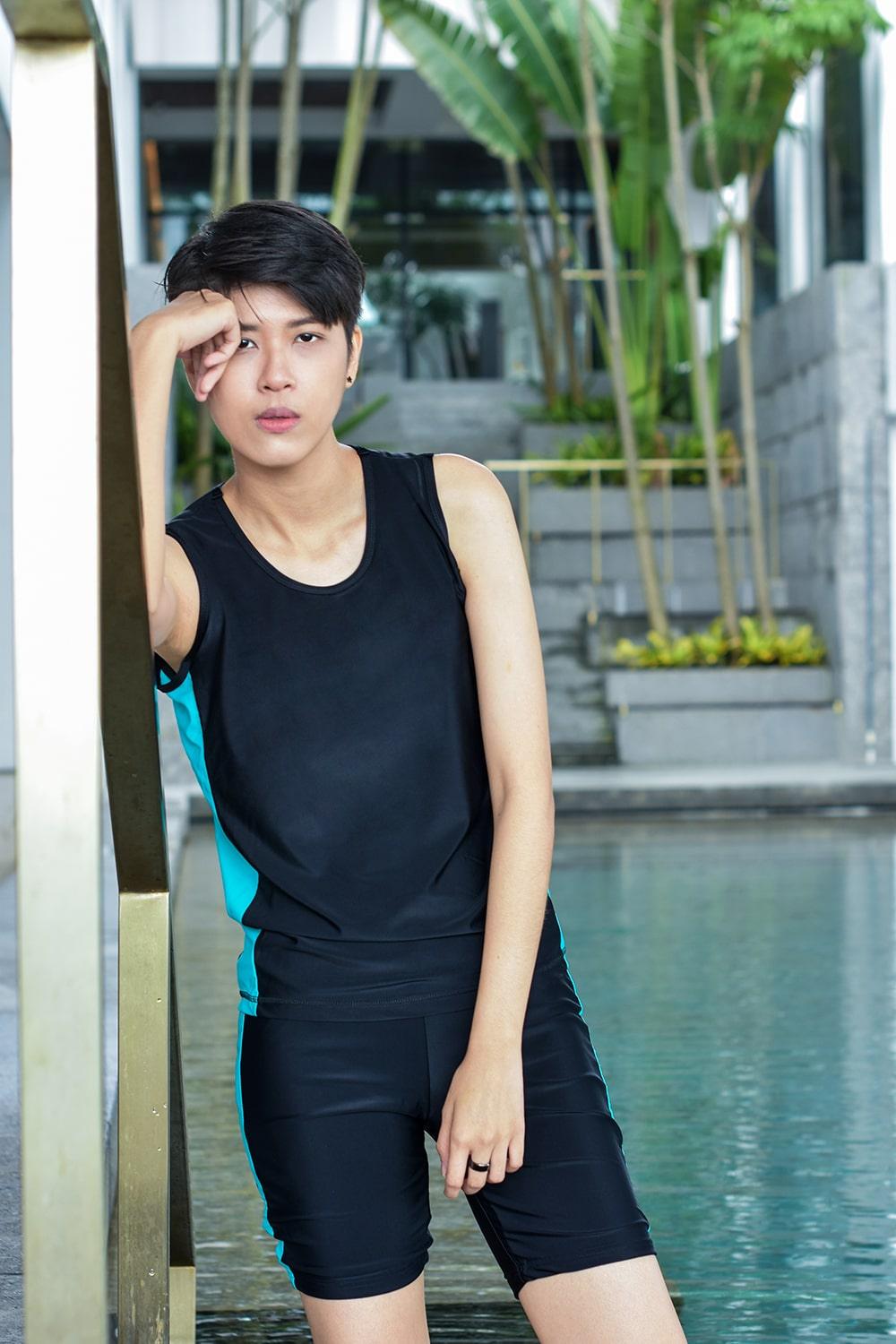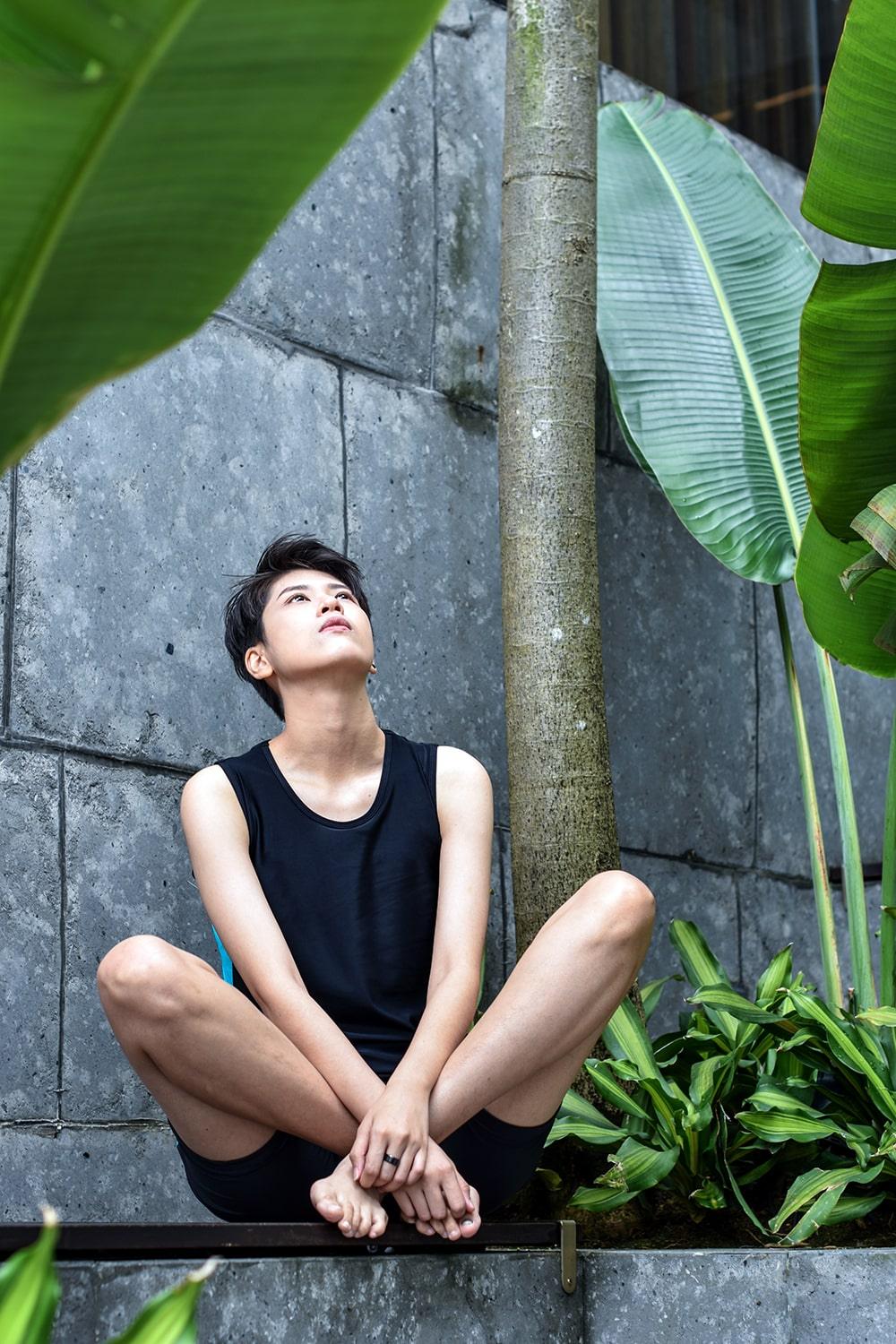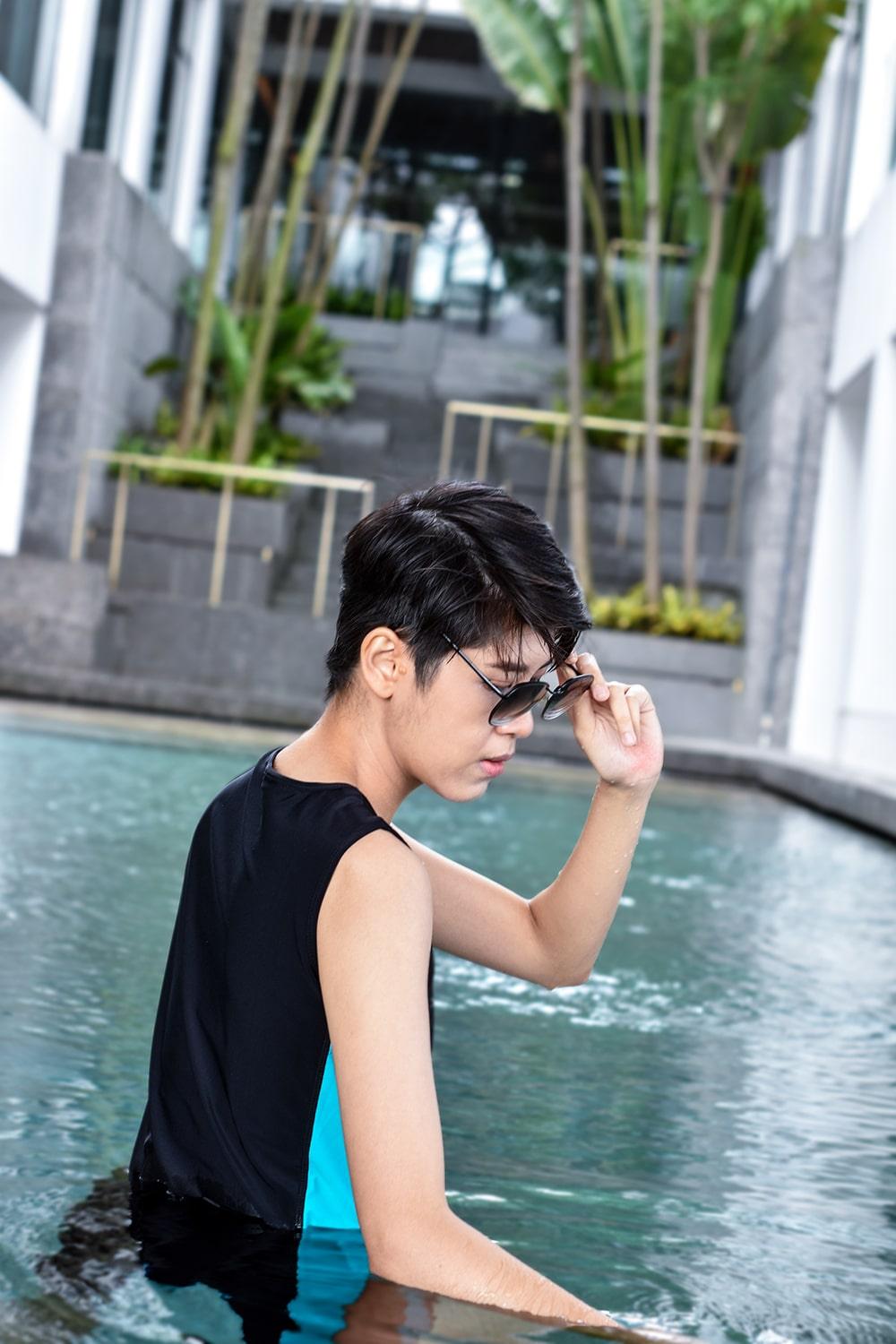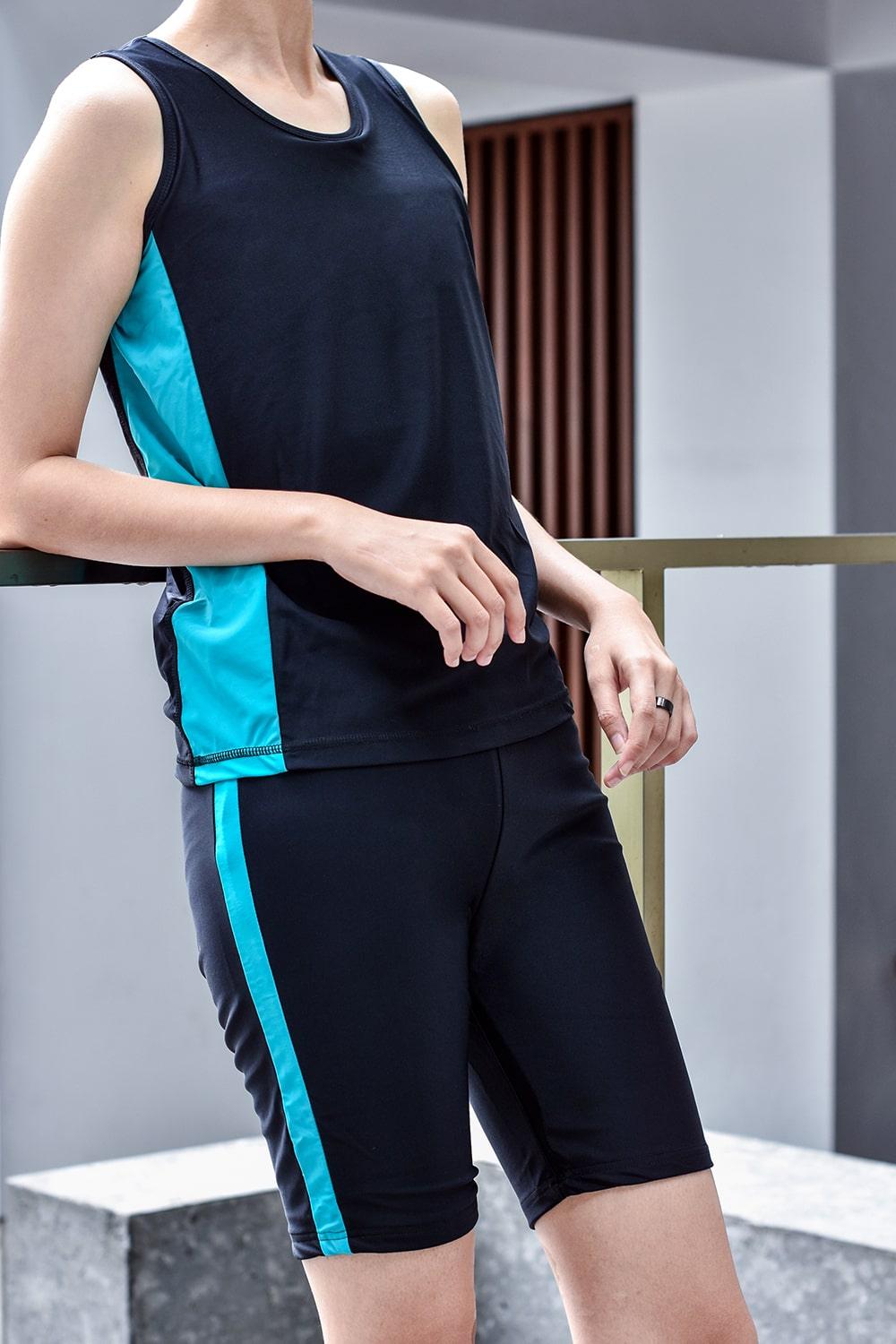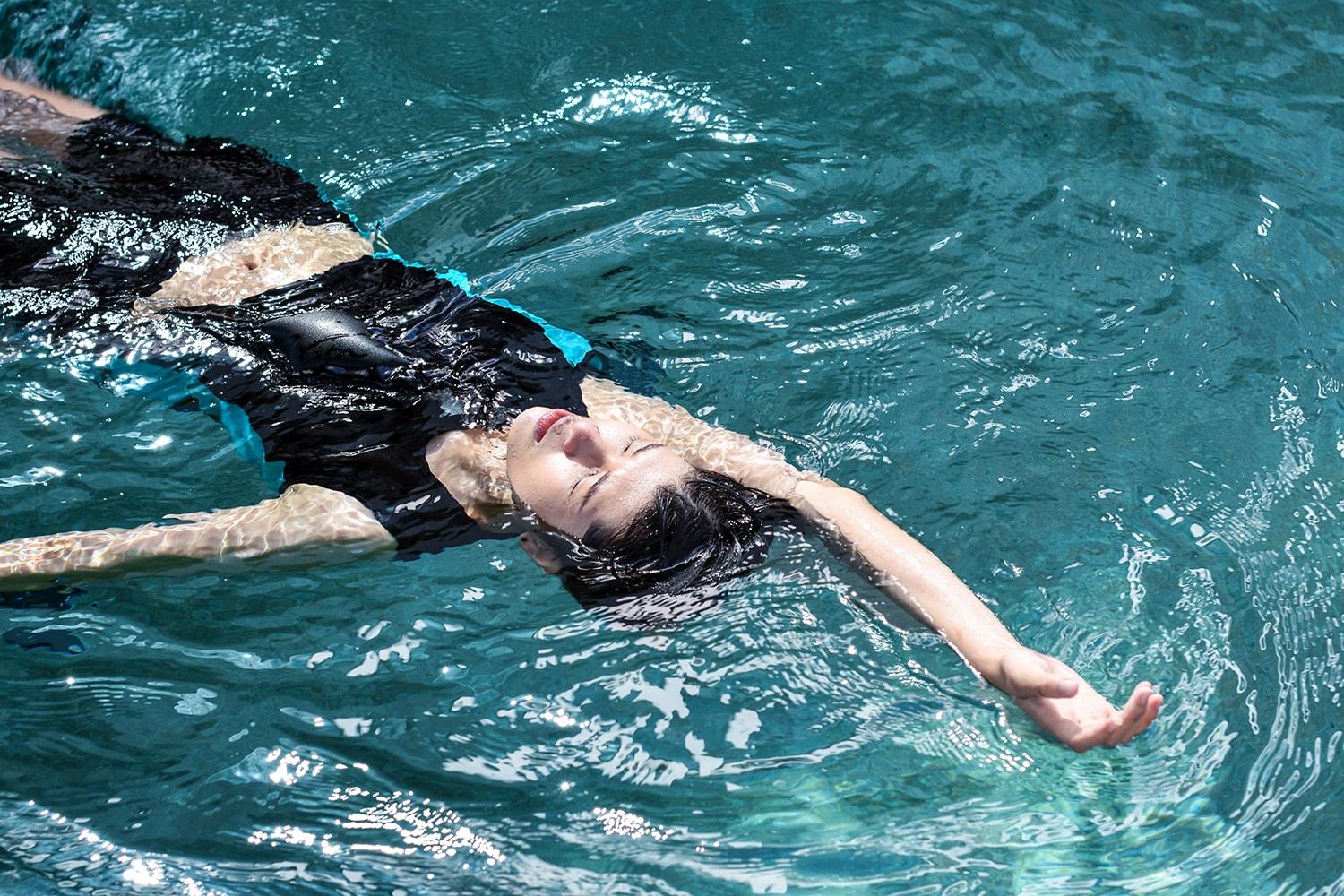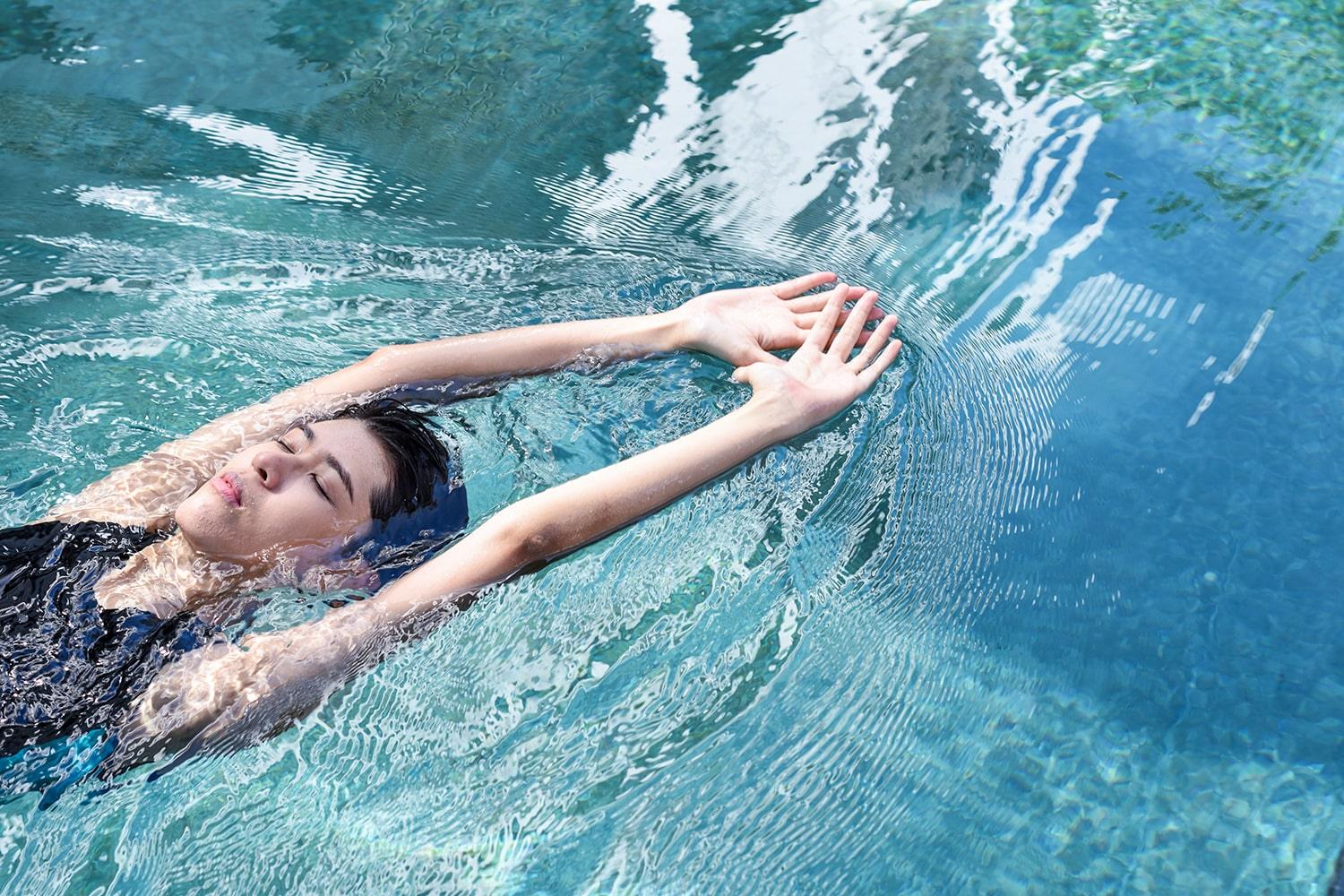 Description
Size & Fit
Size Finder
Features
Fabric
SAPPHIRE, brought you a relaxed-fit tank attached with a short binder inside to achieve the masculine look with the best-ever flattening effect. Just pull it on and you are good to go swimming, diving, surfing, paddling, or any other water activities you could think of.
The freedom of mind or the confidence of body. Seriously? We want both!
Every piece of SWIMMER BINDER comes with a FREE swimming trunk.
Model is wearing size M
Model bust: 31" (78cm approx)
Model height: 5'8 (178cm approx)
Model weight: 115lbs (52kg approx)
If you are in between two sizes, choose the bigger size when you have broad shoulders or your weight has excessed the range.

Choose the smaller size if you considered yourself skinny or underweight, or if you preferred tight fitting.

• The top is attached with a 20cm bandage short binder, it is completely hidden under.
• The trunk featured a width of 2cm of the elastic waistband and the double layer creates a seamless underwear effect.
• 4x6 rows of easy on and off hooks for the secure, comfortable fit and give it a seamless finish
• A wide blue strip design to stand out from the crowd

Made of 86% Nylon 14% Spandex fabric, allows for a comfortable and safe swim, or having fun in any water activities. This fabric can both hold its shape when wet and dry easily and quickly.
As always,
our mission is to make your dream come true.
There aren't any brands making the swimwear as TOMSCOUT does.
Get yours ready before it is too late.
I like how the binding effect is adjustable, so if it's too tight or if I'm planning to do something a bit more strenuous I can loosen it a bit, or tighten if I am going for a more flat chested look.

I haven't actually went swimming for more than 15 years because I didn't feel that I looked right in the typical feminine swimsuits. This swimsuit has given me the freedom of mind and body confidence to go back to the pool again.
My son has been very worried about swimming during the summer and this has made him feel more confident.

The medium is slightly too big, but the built-in binder flattens his chest and it looks so natural with the swim shirt.

He loves it and is ready to hit the water this summer!
Finally able to join my friends in water activities outdoor.

TOMSCOUT swimming binder has given me the freedom to enjoy the season like never before.

Like a confidence booster always with me, making every swim unforgettable.